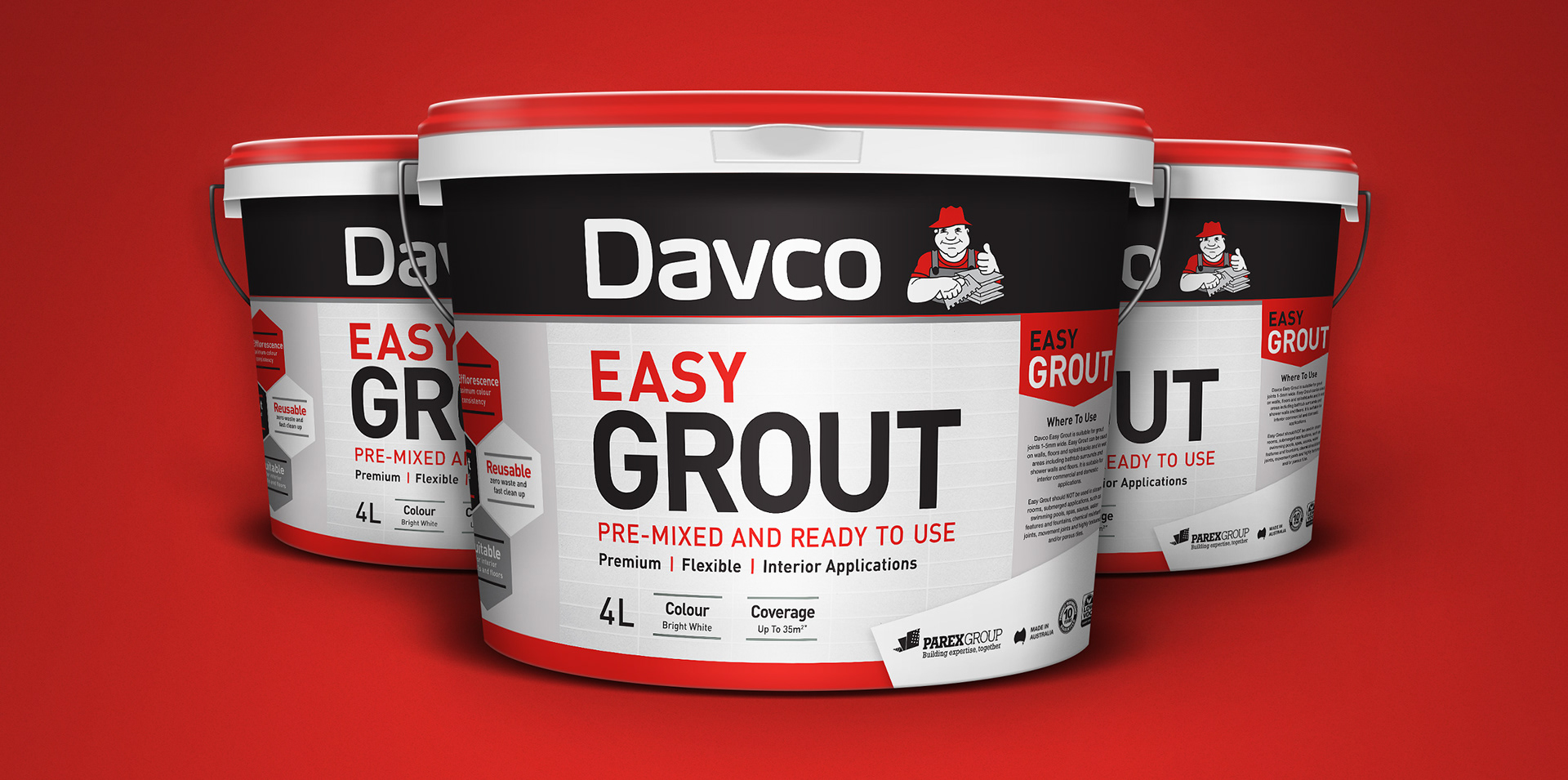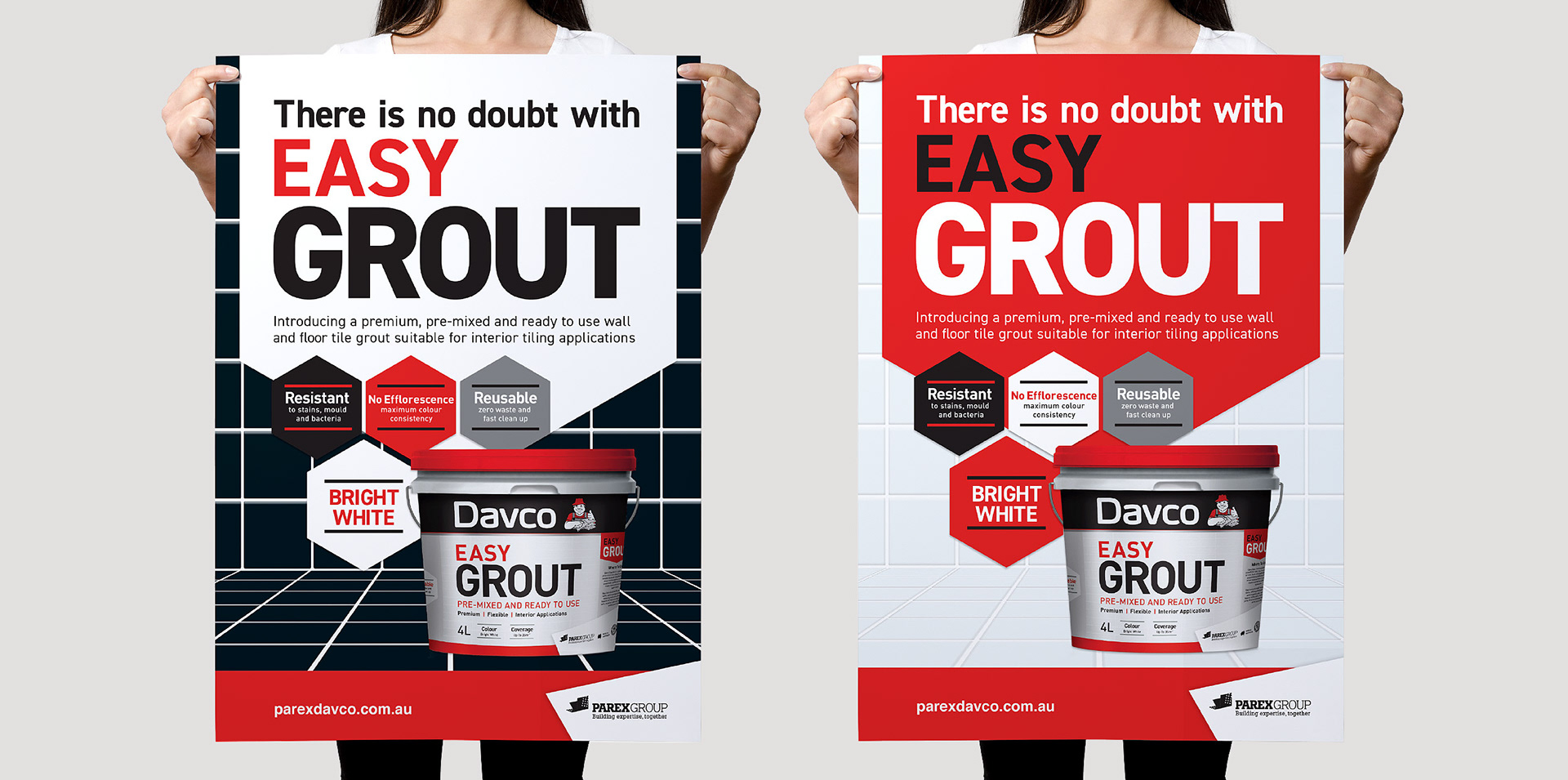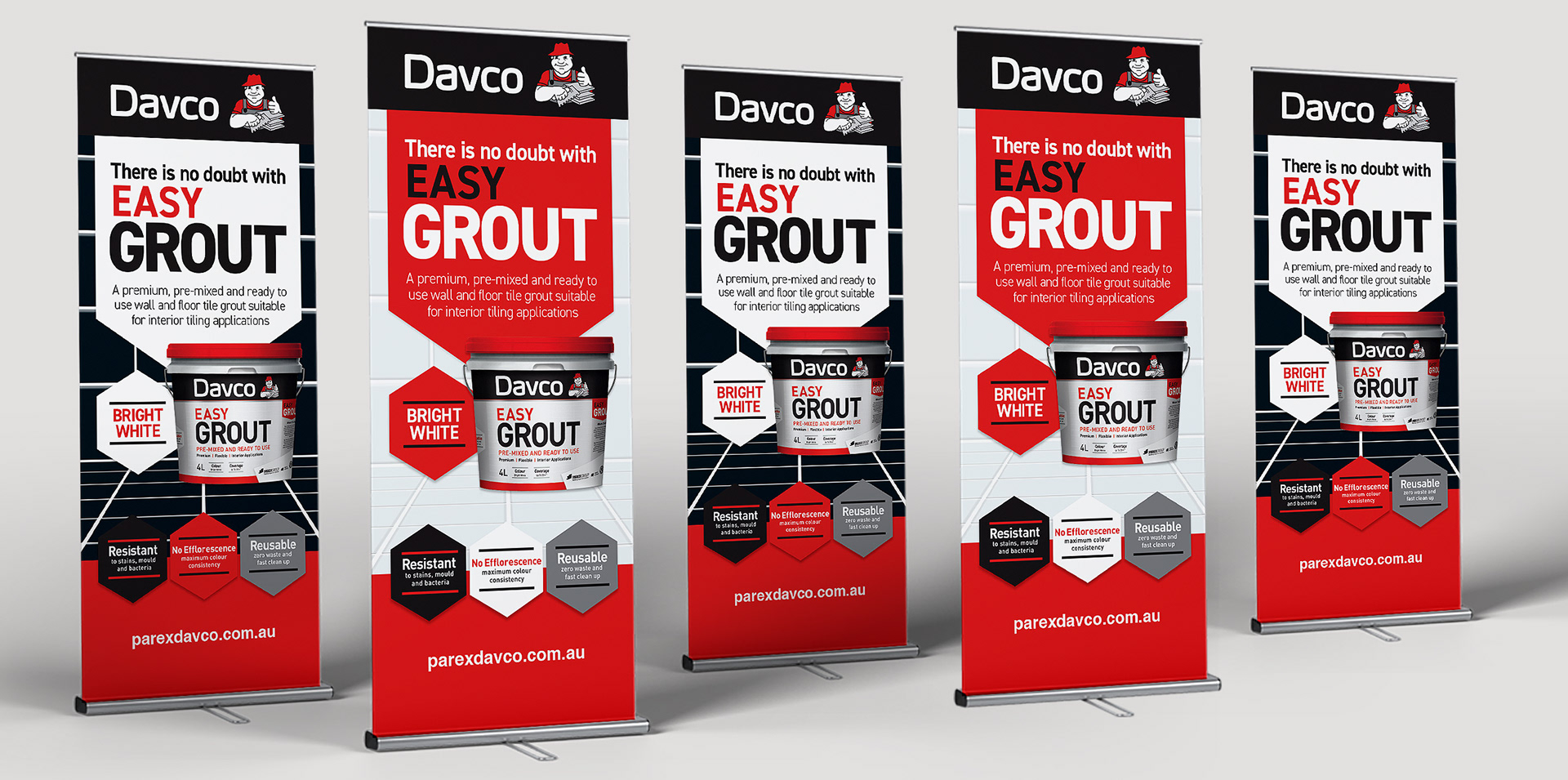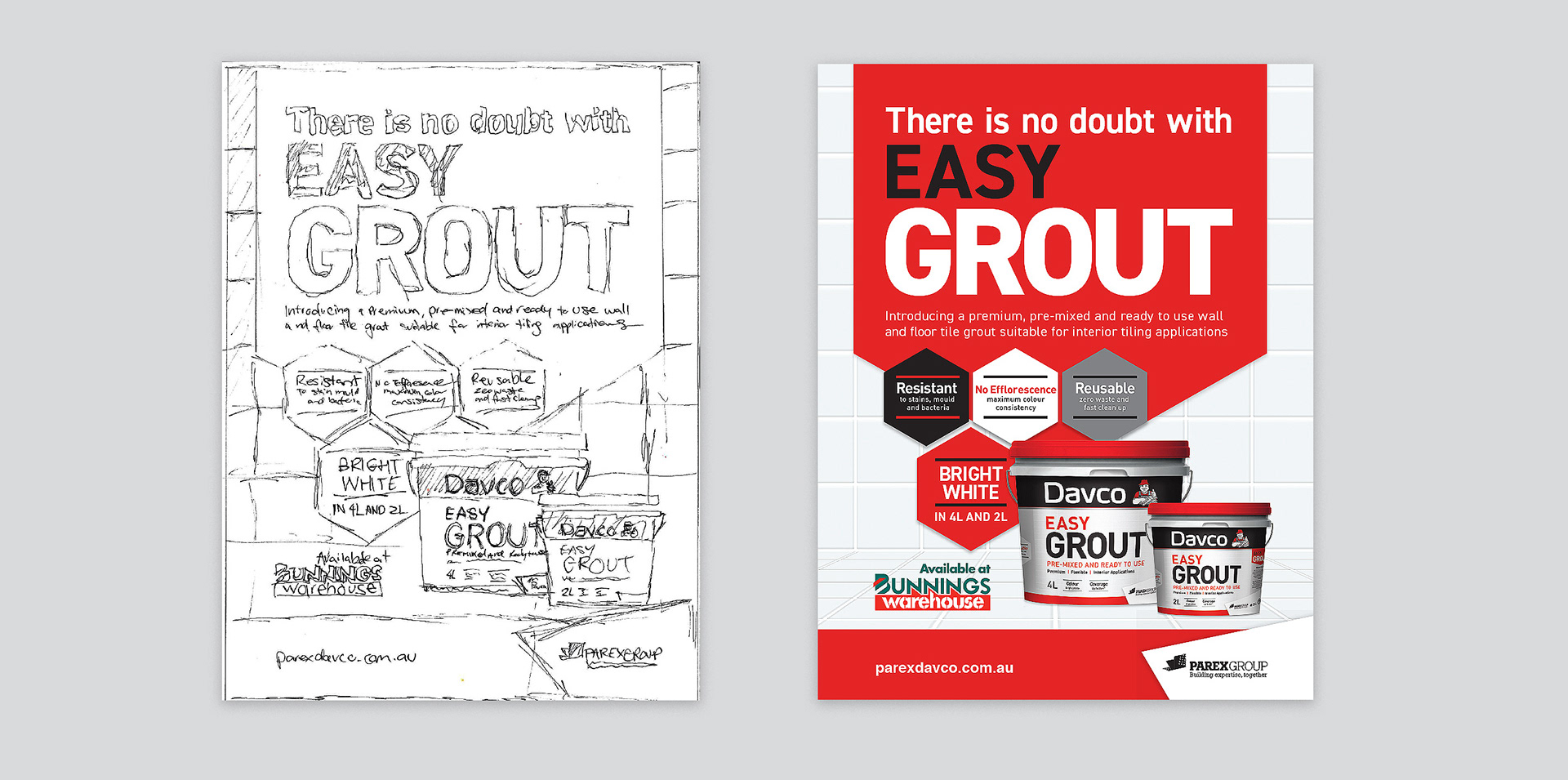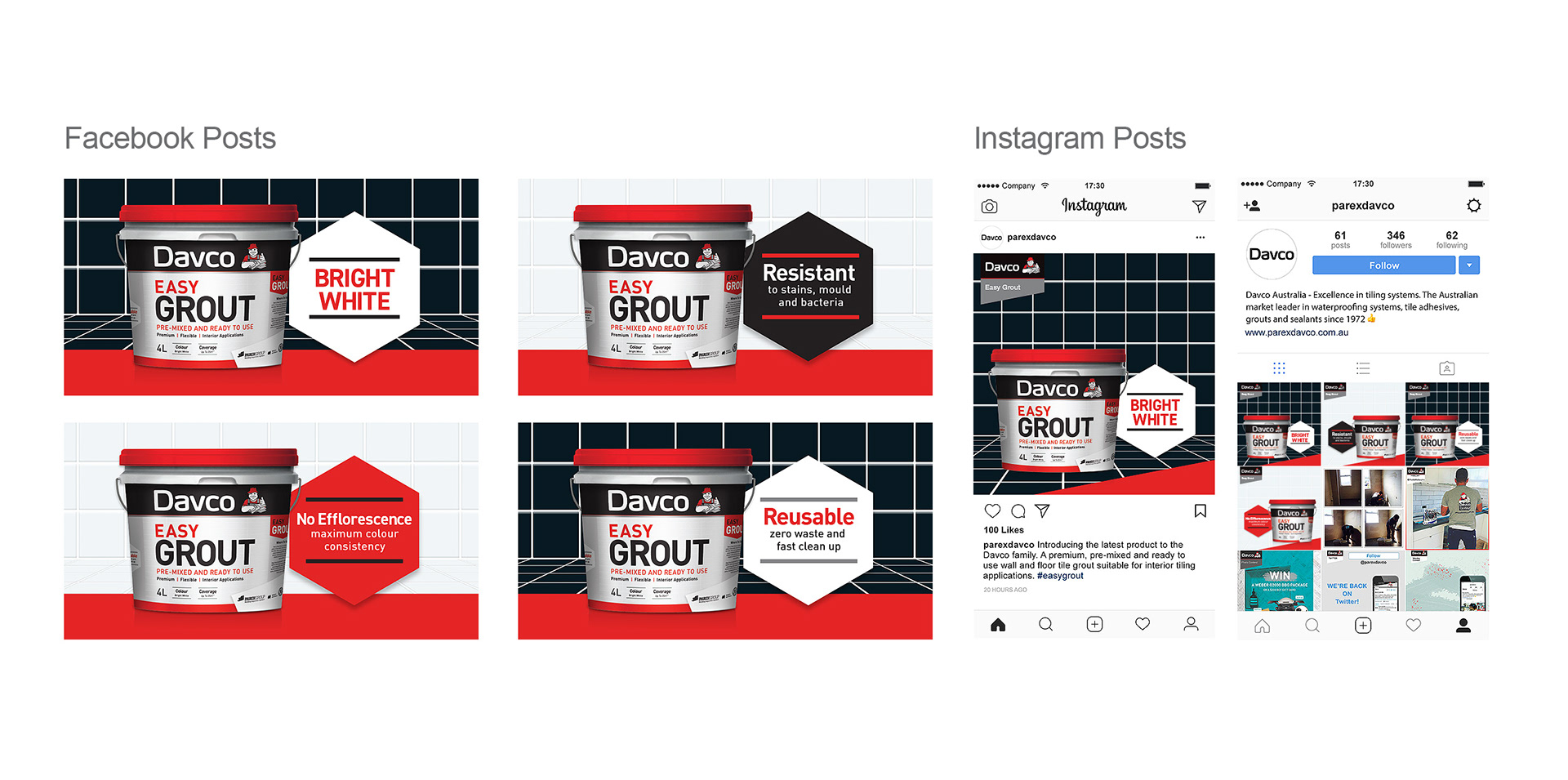 Handle Branding was intially contacted to design a packaging concept for Davco which then led into becoming heavily involved in the branding, design and packaging of the Easy Grout brand and marketing campaign.


Soon after producing the packaging design we were asked to come up with a Marketing Campaign to which we came up with "There is no doubt with Easy Grout" this then lead the majority of all marketing material and design work.


Handle was able to turn this around in very short time-frame with the client being extremely happy with the process and outcome.

From concept to creation we produced all material with the work being a highly enjoyable process and even stronger campaign which really pulled all the collateral in together.


• Creative Direction

• Packaging Design

• Marketing Campaign and Copy Writing

• Product Brochures and Direct Mailers

• Advertising Print and Digital

• Social Media Graphics

• Website Graphics

• Banners and Posters

• Fabric Mailer

• Presentations

• Renders